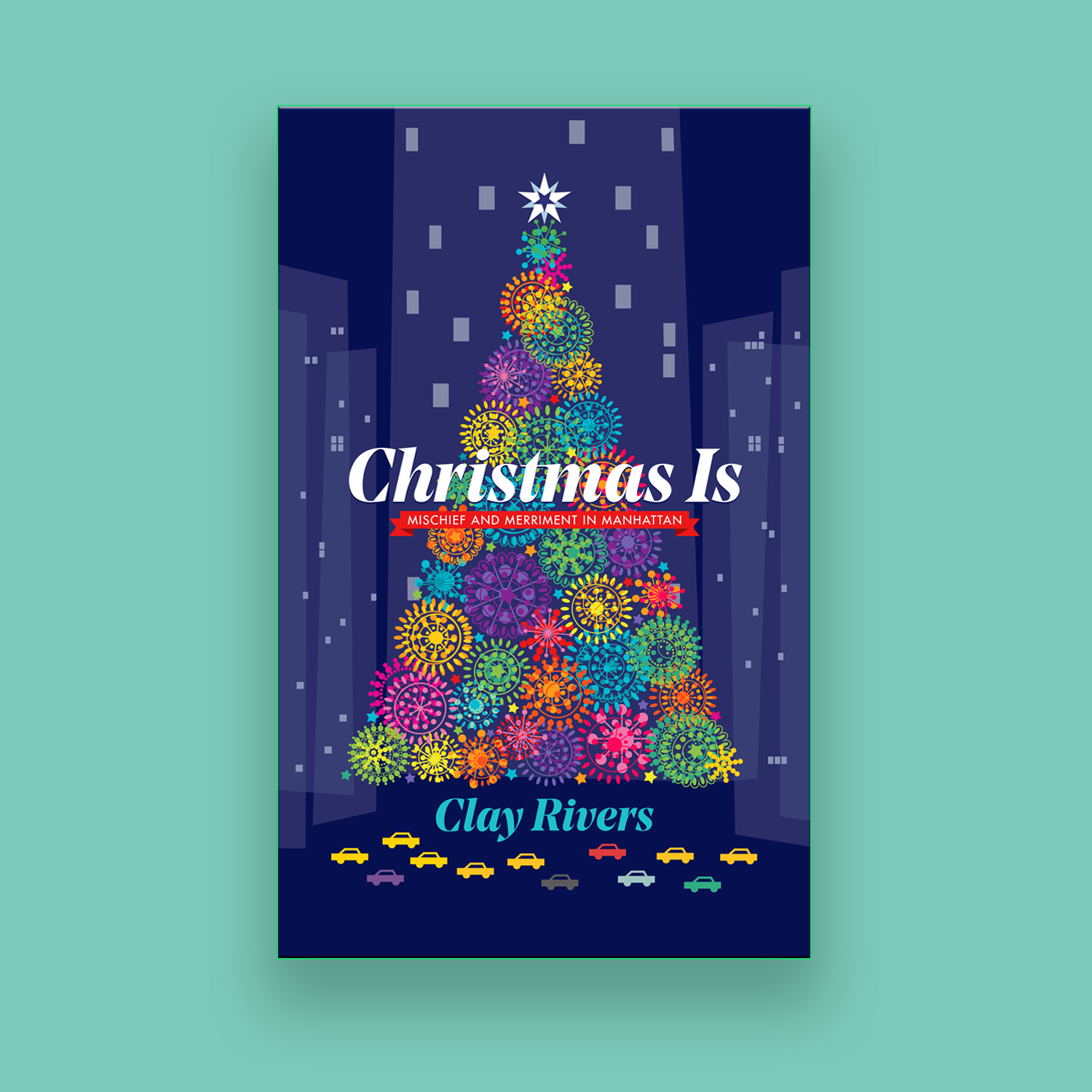 ---
About the Book
New York, NY, October 2017 — Just in time for the holiday season, author Clay Rivers announces the release of Christmas Is: Mischief and Merriment in Manhattan. Rivers' fourth book and first fiction novel is a comedic, mad-cap love letter to New York, its inhabitants and the unique culture of holiday spirit the city possesses. The story drops the reader in the middle of the Big Apple just as the Christmas season kicks off and carries them through to Christmas Day.
Inspired by his twelve years of performing in the beloved Radio City Christmas Spectacular (six years in national touring companies and another six with the flagship company at New York's famed Radio City Music Hall), Christmas Is takes the reader on a rollicking, one horse open sleigh ride through familiar imagery and themes that give a nod to classic Christmas films we've come to know and love. From jocular predicaments to a romantic subplot to much needed assistance from a guardian angel, the novel heralds all the nostalgic feels of Christmases past. And in the spirit of the season, it gifts the reader modern messages of love, hope, giving, and second chances.
At first glance, when 2017's most unlikely protagonist, Ben Franklin Albright, a cash-strapped investment banker, inherits a failing talent agency and goes to great lengths to reunite two bitterly estranged actors to play Santa and Mrs. Claus in the fictional Broadway show, Christmas Is, laughs come fast and hard. The "vertically challenged" Franklin faces and deftly overcomes hilarious situations with inventive on-the-fly solutions. Rivers seamlessly weaves in a fresh story of hope and heart with a cast of eclectic characters as diverse and exciting as New York itself.
With feet firmly planted in his own personal story, Rivers decided it was time to delve into fiction for three reasons. "First, I love everything about Christmas in New York … the sights, the sounds, the energy. It's magical on so many levels. Second, people are dealing with heavy issues right now and really hurting. I wrote Christmas Is as pure entertainment, a guilty pleasure in which readers could indulge as a momentary escape from the worries of the day. Third, and most important to me, my hope is that when readers reach the end of Christmas Is they'll better realize a truth best summarized in a line from poet and author Maya Angelou's poem 'Human Family,' 'we are more alike, my friend, than we are unalike.'"
Published by Constant Rose Publishing, Christmas Is: Mischief and Merriment in Manhattan is for readers of all ages was released on Tuesday, October 3, 2017.
---
Christmas Is: Mischief and Merriment in Manhattan
By Clay Rivers
Constant Rose Publishing
Print, $12.99 (USD). Digital, $9.99 (USD).
Genre: Fiction/Holidays
258 pages
ISBN: 978–0–692-92198-2