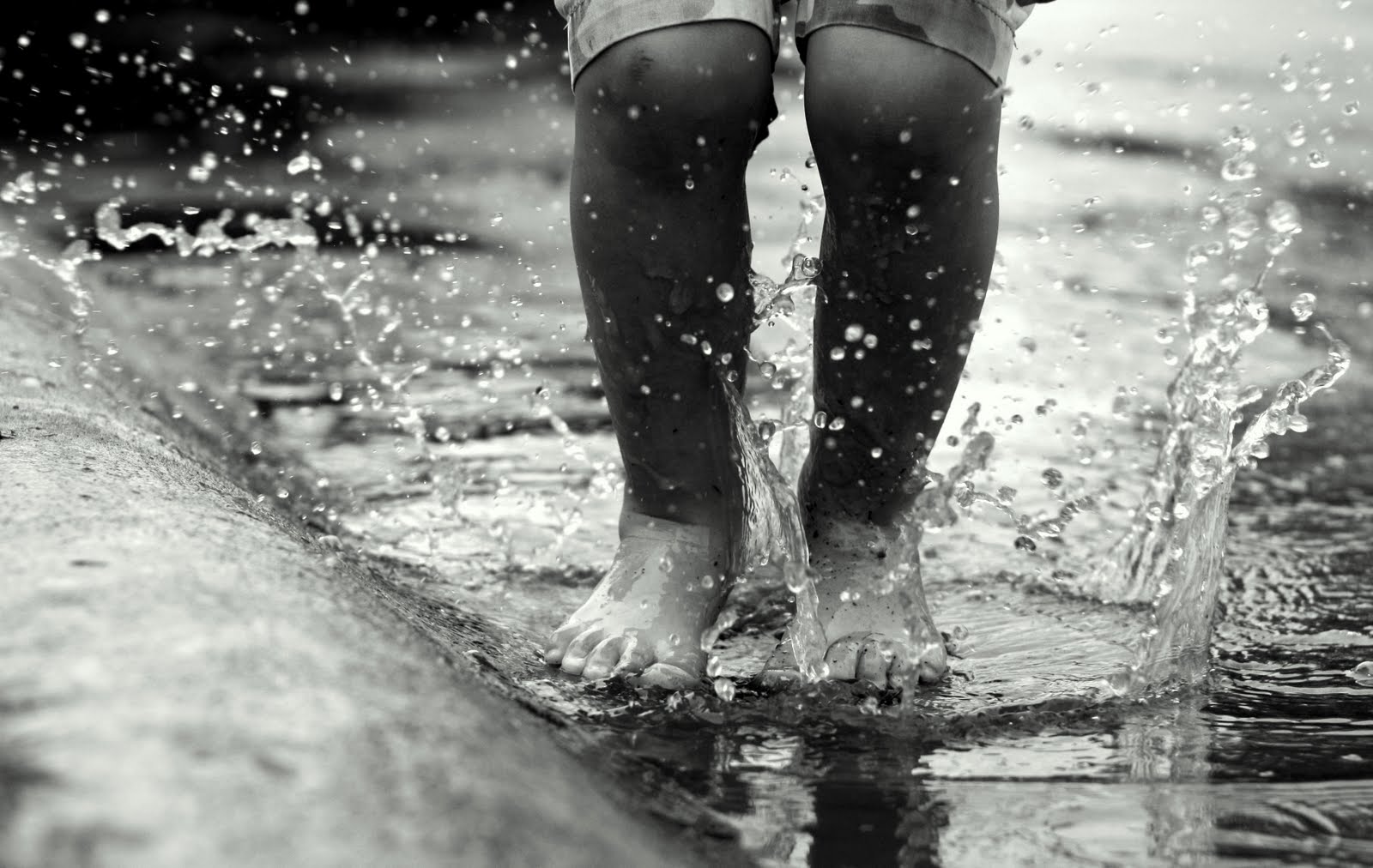 Providence set me on the path to writing my second book, The Raindancer: Finding Joy in the Storm five years ago. I never wanted to write this book. In my mind, it was someone else's task, someone else's burden to bear; but what I didn't know was the heavy-lifting had already been done for me. All I had to do was continue on the path and everything would come together as planned. Providence lined up everyone and circumstances to guide, encourage, and assist me in that task.
So about those people and that heavy-lifting …
Rich Willis' first-person account of experiencing colon and lung cancer serves as the backbone of the book. I know, anytime anyone hears the word "cancer," it tends to suck all the fun out of the room, but hear me out. His blog posts ring with a singular voice brimming with joy, an unshakable faith, and an unusual sense of humor.
My initial concept for the book was that it would be a work of fiction, an inspired by true events story. In order to create believable fictional characters I needed to draw on real life experience or the characters would fall flat. So I interviewed the people who would later serve as the inspiration for my characters in my fictionalized book.
First there is Connie. She flung open the doors of her heart and shared freely about the rigors and opportunities of living with her husband's cancer while raising a family and working. She also recounts surviving her own prior battle with breast cancer. And when you read the book you'll agree that she did so with an unmatched grace and strength.
During the half a dozen times I interviewed Connie, she held nothing back as she answered every question I asked her, and on more than one occasion she was a step or two ahead of me. The same held true for everyone I interviewed. Her children, close family friends, and family members provided me with ample candid material upon which to base my characters. Two doctors gladly supplied me with insights into cancer, its treatment, and the roles different types of doctors play when partnering with patients.
I spent weeks developing throughlines, character arcs, plot points, scenes, and all the other stuff that goes into outlining a book, plus another two months cobbling together 25% of a first draft. So you'd think with fantastic source material, compelling interviews, and a great outline that writing an inspired fictional account of real-life events would be a breeze, right? No. So. Much.
A two-month long bout of writer's block set in.
Not to worry—a gifted writer friend gave me solid advice that helped me regain my writing voice once and for all. I also realized that I was writing out of my preferred genre: nonfiction. I excelled at writing about personal experiences ranging from the noble to the naughty and everything in between.
I regrouped and wrote the first third of a nonfiction draft, I needed readers to act as an impromptu focus group. Their reaction to the partial manuscript would indicate whether or not it came across as I intended. And lo and behold a small number of people of varying ages and backgrounds made themselves available. Their responses far exceeded my expectations and prompted me to forge ahead in my new direction. Even the need for an editor was filled.
Lest you be deceived and think I was single-minded about finishing the book, I have a confession: I went looking for, found, and followed many a job lead; I even tried to force an opportunity—fortunately, none came to fruition. Then it dawned on me that all the paths I pursued led to dead ends; except those involving the book. Once I took hold of that notion, I wrote with wild abandon and project I sought to avoid became my raison d'être. And the writing took on a deeper meaning.
So. The Raindancer is done. It's out there. And the response has been overwhelming. I attribute its draw not to any writing prowess on my part, but the uplifting spiritual truths it contains.
The Take-Away: For we are God's workmanship, created in Christ Jesus to do good works, which God prepared in advance for us to do. —Ephesians 2:10